WordPress is the most famous website development tool available in the present day. You can download it easily. It is easy to use and the community is huge. This is also the first choice for anyone looking for a website for small business. However most people do not understand this enough as customers or individual users. At the end of this article you should be able to understand key things about this open source website development tool. We will touch WordPress download, WordPress pricing, WordPress hosting and other related topics. Just read the complete article to know how you can enjoy this software.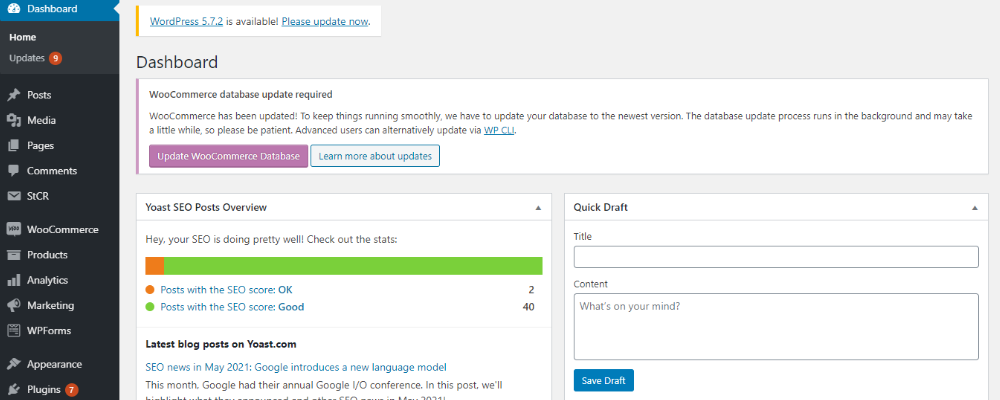 Why use WordPress?
There are endless reasons for using this software for making websites. There is no question that there are other options available. But this one has a long list of features to engage users. If you want to make profit in business then the website works as an amazing tool. In many cases the primary source of income depends on lead generation from digital marketing. Therefore, you need a website that is simple and comes with an easy to manage interface. WordPress does exactly the same. Since this is a community software (free software available for anyone) there are many plugins (ready to use source code) available.
There are contributors who continuously develop and provide free versions. Other than this the paid versions are also not very expensive. All you need to do as a developer is to search for the one you need. You can also customize the code at your end and make changes you want. There are free WordPress themes, free WordPress plugins to start with. Later on you can purchase the paid version in case you want more of them. Let us understand each one of them in a little bit more detail.
WordPress download is free
First of all we will start with the good news. If you are looking for WordPress pricing then stop wasting time. This is an open source software. Due to this you do not have to pay anything. In addition, downloading WordPress is also easy. Most hosting companies these days offer free installation via online tools available in the hosting panel.
It starts with a theme install
This is probably the first thing you install. You can also use themes that come as standard when you download it for the first time. But finding a good one is always good. There is a long list of free themes online that are too open source. All you need to do is to be sure about your requirements. From different colour combinations to theme options the list is long. Paid themes are also amazing and come loaded with features. Most paid themes also come with the demo import option. Due to this you can really check all the page designs before even creating them.
WordPress Plugins
This is one important aspect that you have to understand. A plugin is nothing but readymade code to fulfill a purpose. For example if you want to make a search engine free website, you can use Yoast SEO plugin. If you want to make an ecommerce website, you can use the free WooCommerce plugin. You need to install many other plugins too for different purpose.
Frequently Asked Questions about WordPress Website
---
Do you want to know How many sites use WordPress?
As per internet reports, more than 455 million websites use it. This is a big number and it is growing day by day. There is one more report which says more than 43 percent of websites use WordPress. Due to this, you are planning to make a website, you can use this technology over others.
Why is WordPress better than traditional technologies?
First of all, you are making a website on your own. You just need to book a domain name and buy a hosting plan. Most hosting services come with free website development tools. WordPress is obviously an option. In short there are four main benefits to make it more meaningful.
First of all, you can make a website free of cost.
The interface is easy to understand for a newbie.
You have free plugins and free marketing tools available to promote your website.
For example you are interested in making a blog. You work hard on it and write some articles. After some time, if your blog is not making money, you have the option to sell it. It is possible because the buyer can easily manage the website.
All these are reasons why WordPress is so famous. Large number of these websites are blogs for business or individuals. Many people chose blogging as a career. You can read our article on how to make money from blogging for more information.
What is the cost of making a website in WordPress?
As mentioned above there is no cost attached with the main software or its interface. Website Developers charge you depending on what kind of website you want. WordPress pricing or total cost of making a website also depends on the experience of the website developer. The more experienced developer charges more in the normal case. This is due to the proficiency that reflects in his or her work. The cost of making a WordPress website (overall WordPress pricing for website) also depends on the number of paid plugins you use. More plugins means more cost. Therefore, it is advisable to make use of only required plugins.
Where should I buy WordPress Hosting?
You can buy WordPress Hosting from any well known hosting company. Starting from GoDaddy to Hostinger, everyone has a WordPress Hosting Plan for this.
What is a Plugin?
A plugin is nothing but a self executable code. There are 1000's of free WordPress plugins available. You can download them at zero cost. You can simply upload (Install) this from the Add plugin section, and activate from the installed plugins section. Many plugins come with paid versions with more features or extensions.
What is the WordPress site maintenance cost?
The website maintenance cost is not too much. In fact these websites are cheaper to run and maintain in comparison with other options. As mentioned above there is no standard WordPress pricing or cost linked with the software. You only pay the cost of domain renewal and WordPress hosting services. Due to this there is no fixed cost. But it is good to keep updating the website on regular intervals. Therefore, it is recommended to take professional website maintenance services if you have the budget.
Do I need a full time developer to manage my website?
Not really, most of the things you can manage on your own. You need a developer's help in case of an upgrade. This is because of the use of multiple plugins. WordPress is a community based software application. Due to which everything is not updated at one time. Software updates come depending on when the developer releases a new update. You do not need to install all the updates reflecting on the dashboard. To understand this you can take help of a software or website developer. With a little bit of study and reading WordPress tutorials you can manage this also.
How can I migrate from one server to another in case I am not happy with the hosting service provider?
This is among one of the most common problems people face. But the answer is simple Yes. You can easily migrate a website from one hosting provider to another. You can buy a hosting plan from any company. All you need to do is three things.
First of all take website backup from the existing server. This should include the website and MYSQL database. Do a complete website backup in case you are using a linux server. In the case of a Windows server you have to download them separately.
Create a new mysql database and upload the website and database backup to the new location.
Change the name servers to point the websites to the new server location.
You can also install plugins like "All-in-One WP Migration" to do the job. You can also migrate ecommerce websites with ease.
Is WordPress still relevant?
The straight answer to this question is yes because it is free. Therefore, you are not losing anything. You only pay for WordPress hosting services. As a result, WordPress pricing or the cost of WordPress website is very low. The number of websites in WordPress is rising everyday. Due to this, the community support is also increasing. In addition, if a technology is accessible to the common man, there are rare chances of it phasing out soon. As a result, you can relax and make a website.
What Type of Websites can we make using WordPress?
You can make a large number of websites in WordPress. In addition, it also depends on the creativity of an individual. For example, you can make a small business website, create a blog, create a marketplace in WordPress etc. Many people sell online courses or create an online education platform. If you want to become a travel blogger or become a food blogger this should be your first choice. In addition you can easily make an ecommerce website using WordPress in a very short time. It all depends on what you want on the website.
---
You can also learn MS paint from our MS Paint tutorial under basic computer course.