NATRAX Hub Indore is fully functional now with 12 Automobile Testing Tracks. Every automobile testing track has its own speciality. The idea is to test the vehicle in every possible road condition. Here is a list of automobile testing tracks in the facility.
NATRAX Hub Indore
National Automotive Test Tracks (NATRAX), is located next to Pithampur Flyover (from Indore), District Dhar of Madhya Pradesh, India. As per the official website of NATRAX there are 12 tracks in total to test a vehicle. You use these to test various types of cars and SUVs, Trucks and other vehicles. Due to this it has potential to become a common vehicle testing facility in the near future.
1 – High Speed Track
This high speed performance testing track is 11.3 kilometer long and has 4 lanes. This is good for development and homologation tests for all kinds of vehicles. You can carry very high speed and do tests like coast down test, braking test and fuel consumption test while driving at constant speeds. As an OEM (full form of OEM is original equipment manufacturer) you can also do a speedometer calibration test, noise & vibration test and mileage accumulation. Due to this it is one of the most important Automobile Testing Tracks in NATRAX Hub, Indore.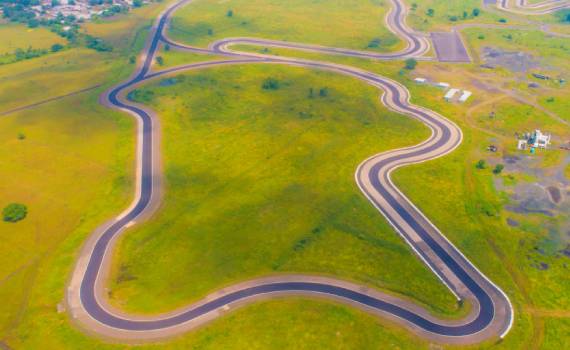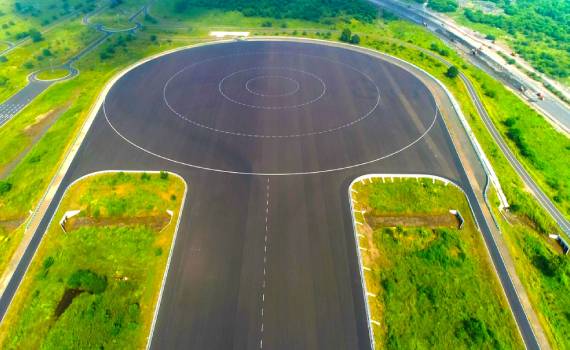 2 – Dynamic Platform
This automobile testing track allows a variety of tests on a vehicle. Some of the common handling and dynamics stability tests include these.
Constant radius tests
Double lane change
Fish hook maneuver
J- Turn test
Slalom test
Additionally, this track has 0% longitudinal slope.
3 – Wet Pad
This is a circular pad to develop ESP systems and tyres in wet conditions. There are two lanes with different adhesion coefficients: basalt and asphalt. The wet skid pad is a track with a low grip in which tests of TCS, development of tyres and electronics can be performed. Wed pad automobile testing tracks are very useful in testing the vehicle grip on the road under wet conditions.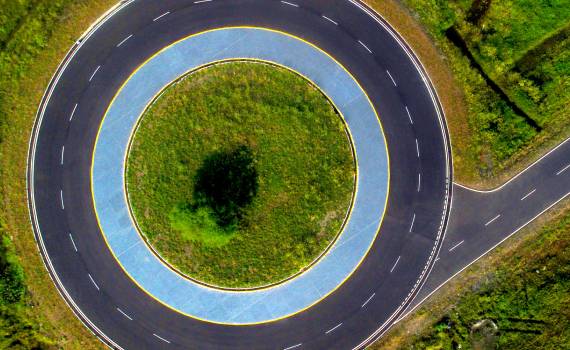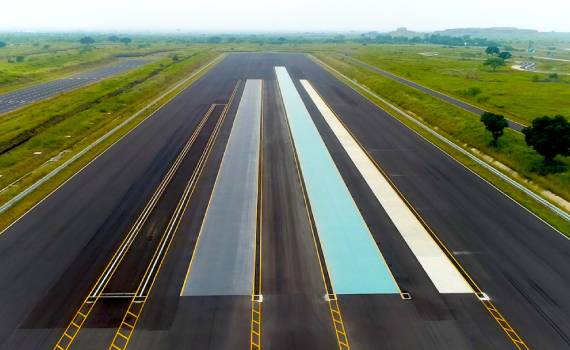 4 – Braking Track
This is a multi-friction braking track. There are different surfaces where you can test brakes of a car. These surfaces are made of Basalt, Ceramic, High friction asphalt and Polish concrete. Additionally, this can also confirm how much better the ABS works. NATRAX allows testing of all categories of vehicle here. Some of the common tests you can perform here include these.
ABS testing
High Speed braking test
Tire performance evaluation
5 – Gradient Track at NATRAX Hub
The Gradient track or the Hill track is used to test the torque capacity of a vehicle and also to determine the Gradability of the test vehicle and the efficiency of parking brake on a slope.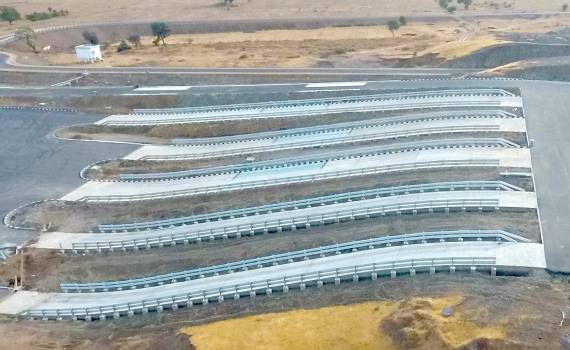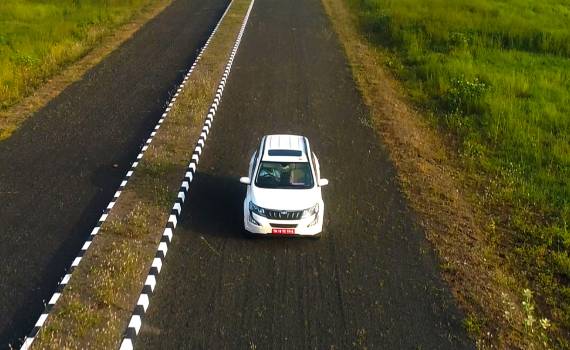 6 – Gravel and Off Road Track
Gravel and Off road track is a 3.5 kilometer long stretch of road. There are two different loops in the track. First is a 6 meter wide gravel track and the second is a 5 meter wide forest / off road track. On these tracks there are mud patches, village road like structure and twist ditch. This will work as an amazing automobile testing track to check vehicle performance.
7 – Accelerated Fatigue Track
This is the best automobile testing track to check how much stress your vehicle can handle. There are 28 different profiles or road patches you can use to test a vehicle. These odd conditions result in reducing your vehicle's age. Some of the common tracks here include these.
Belgium pave
Pot holes
Twist track
Wash board
Resonance track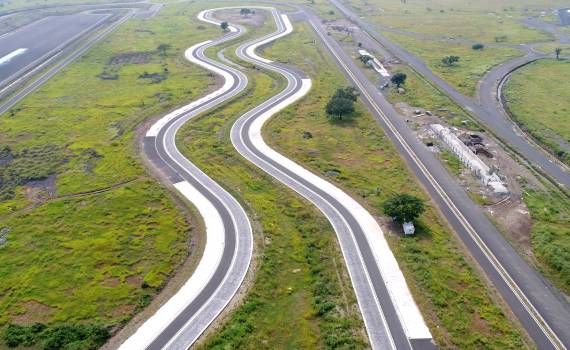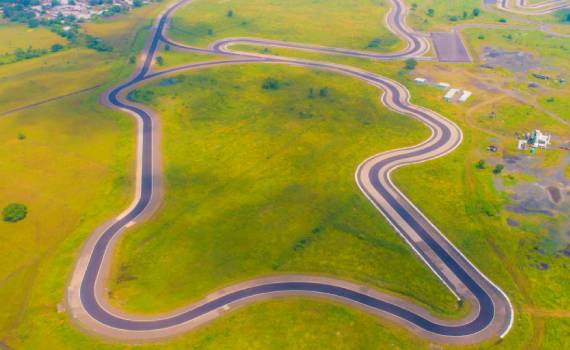 8 – Dry Handling Circuit For 4W
This NATRAX Hub has a Dry Handling track as well. It is a 3.6 kilometer long and 8 meter wide automobile testing facility. The radius of curves varies between 20 meter and 300 meter. Additionally, there is also a gradient from 1.5 percentage to 4.5 percent along with a reverse slope on two curves.
9 – Comfort Track at NATRAX Hub
Comfort track as the name suggests will tell you about comfort levels of the vehicles. There is a smooth road, rough road made of concrete and smooth concrete. Additionally, the track also few more patches like few mentioned below.
Bridge joint steps
Cleats
Pave
Smooth pave combinations
Washboard
Rough asphalt
Standard asphalt combination etc.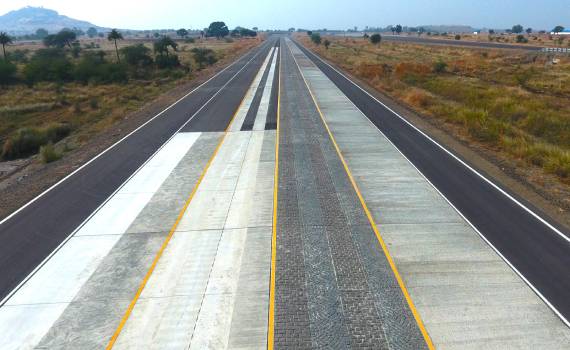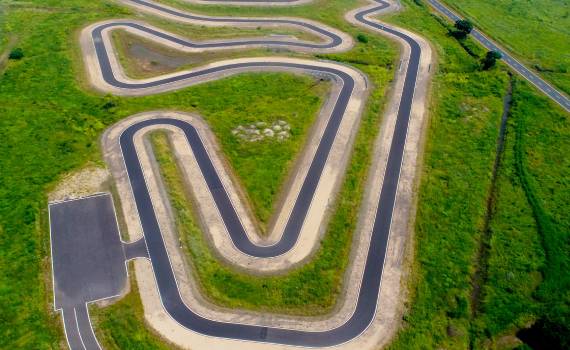 10 – NATRAX Automobile testing tracks also include a Handling Track For 2 & 3 Wheelers
Two wheeler sales are more than cars. Due to which it is easy to imagine that more people are travelling by two wheelers than for wheelers. This automobile testing facility provides testing of three wheelers also on this handling track. Total length of the circuit is 1.5 kilometers and the road is 6 meter wide. This is a good initiative for testing any two or three wheeler vehicle and making them safe.
11 – Sustainability Track
Sustainability track is beneficial for testing performance of vehicles in hill areas. This automobile testing track has a constant 8 percent slope with a total length of 800 meters. As a result you can simulate hill driving condition and evaluation of cooling performance of vehicles.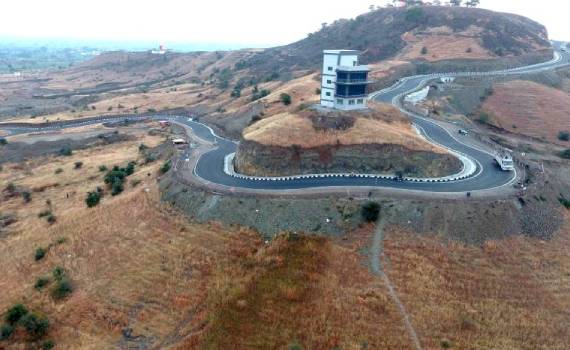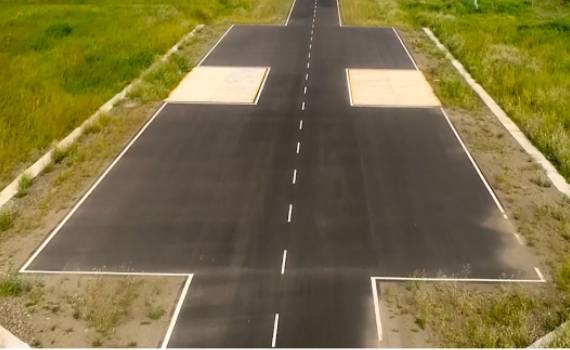 12 – Noise Track
Noise track uses two main surfaces based on ISO standards 1994 and 2011. Manufacturers can perform homologation tests for pass by noise measurement and tyre noise measurement.
How big is NATRAX Automobile Testing Tracks
The NATRAX automobile testing facility has a total spread area of over 2900 acres of land. Due to this it is one of the largest among automotive testing tracks in the world.